If you're looking for a car that is engineered with creativity and designed with heart, head over to Subaru of Pembroke Pines to find a vast selection of exciting new Subaru cars. However, we don't just want to help our customers find their next model, we want to make sure their taken care of for many years to come. That's why we offer Subaru service near Miramar from technicians who are familiar with all types of Subaru engines.
Different Types of Engines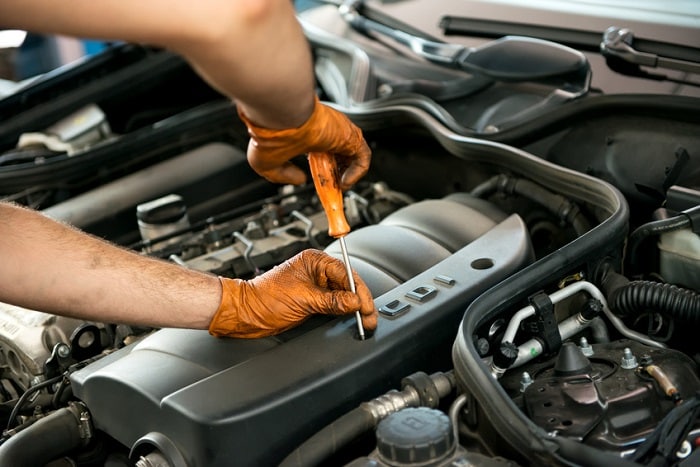 As your local Subaru dealers in Pembroke Pines, FL, we are well-versed in the different types of engines available at our dealership. Here's what you can expect from these different engines.
Four-Cylinder: four-cylinder engines are ideal for maximizing fuel efficiency while providing sufficient acceleration. Many four-cylinder engines have turbocharged versions to provide quicker acceleration for those who want a little more excitement during their drive.
V6: V6 engines provide notably responsive acceleration without compromising too much on fuel efficiency-a healthy balance for most vehicles.
V8: for very little lag and pulse-pounding acceleration, a V8 engine will do the trick. This type of engine also helps maximize towing power, although you do lose some fuel efficiency.
SUBARU BOXER® Engine: this type of engine was produced by Subaru in order to optimize weight distribution in the car. By having the pistons fire horizontally, the center of gravity is lower, the engine can keep its power with a lower weight, minimizing excess vibrations. This results in sharper handling, better efficiency, and a much smoother ride.
Subaru Cars with Great Engines
The Subaru Impreza is a popular compact car for many reasons. Drivers love the fact that you can have standard all-wheel drive and sporty acceleration while achieving 38 MPG on the highway and 28 MPG in the city. One of the reasons this is possible is because of the smooth, low weight SUBARU BOXER® engine under the hood.
The 2020 Subaru Ascent is a great entry into the third-row SUV segment. This spacious SUV features a turbocharged SUBARU BOXER® engine that allows a max towing capacity of up to 5,000 lbs.
Visit our Subaru dealership near Plantation today to learn more about the amazing Subaru cars in our inventory.