At Subaru of Pembroke Pines, we are proud to offer a fantastic variety of pre-owned and new Subaru cars for sale that deliver spectacular driving experiences for our customers to enjoy for years. Along with helping out customers find the car that suits their needs best, we also want to make sure you continue to enjoy your experience of owning a Subaru car, which is why we offer car maintenance and repairs at our Subaru Service Center near Miramar. We can take care of a wide range of service and repair needs for the various parts of your car, including your brakes.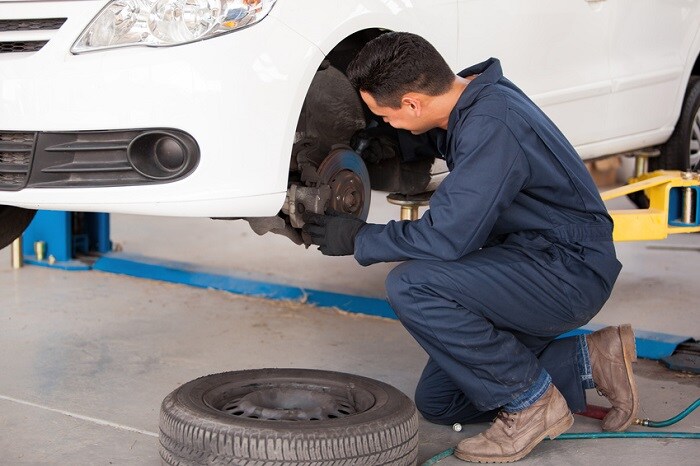 Basics of Brakes
Signs Your Brakes are Failing:
Screeching, grinding, or squeaking sounds
Increased stopping distance
Soft feeling brake pedal
Many parts are at work to get your car to a complete stop when you press on your pedal and it's important that your braking system is working well for you to be driving on the road. Even with all the recent advancements in driver assist technology, your brakes will always be the most essential safety system in your car. Without properly working brakes, you could be putting yourself in serious danger each time you're on the road.
If you notice that your car needs more distance than usual to come to a complete stop, that's a major sign that your brakes need to be serviced. Feeling a soft, mushy response when you press on the gas pedal is another sign your brake parts may be malfunctioning. Hearing certain sounds can also be clues that your brakes need some attention, such as screeching, grinding, or squeaking. If you notice any of these signs occurring in your car, head over to our Subaru service center.
Why Choose Our Subaru Dealership
Reasons to Choose Our Service Center:
Certified technicians
Timely service
Updated equipment
Our service center is staffed by certified technicians who are highly experienced and who are always undergoing training on the most recent updates in Subaru parts. We can identify any problem that is going on with your brakes and prescribe the right solution so you don't have to keep coming back in. If you need any replacement parts, we can get you the OEM Subaru parts you need and install them to get your car back on the road and driving as smoothly as ever.

For all your automotive needs for your Subaru vehicle, don't hesitate to head over to our Pembroke Pines Subaru dealer. We look forward to helping you get some stress off your shoulders by getting your car working smoothly again.