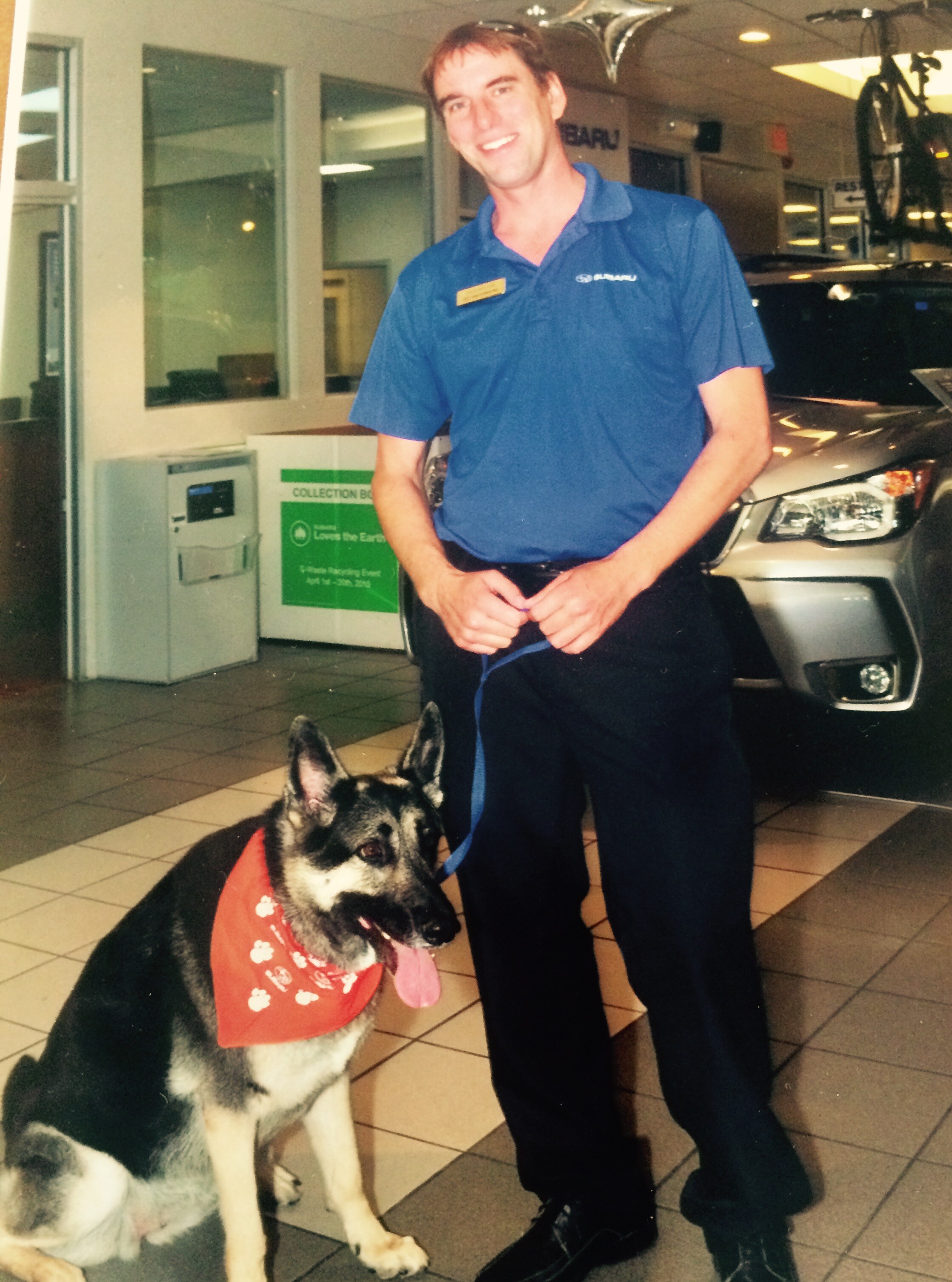 Meet Subaru of Pembroke Pines Sales Representative Fred Miller. Although Fred has only been with Subaru of Pembroke Pines for about a year, the Subie lifestyle is nothing new to him. In 2007 he purchased his first Subaru. It was his 2007 Subaru Impreza that changed his life and started his journey as a Subaru Enthusiast.
Being a Subaru Enthusiast is more than just loving your car or being able to say you own a Subaru. It's a lifestyle. In 2013, while working at Coconut Creek Subaru, he discovered an organization by the name of SoFlo Subie. SoFlo Subie is the most popular Subaru enthusiast group in South Florida. Fred is now on his third Subaru and meets with the group every Thursday evening for a night of Subie talk and fun.
Not only is Fred a Sales Representative and an active SoFlo Subie member, he also is an avid dog lover. Fred has a German Shepard that has been with his family since she was a puppy in 2009. We all know that Subaru is known for their love for animals, especially dogs. Above, Fred is shown with his dog Jade at the 2015 Subaru Dog Appreciation Day.
Fred has gone above and beyond to insure that each and every one of his customers not only understand the vehicle they are getting into, but that they also are aware of the brand and lifestyle opportunities that come along with owning a Subaru. From hosting and promoting dealership events, to hanging out with an organized group of friends who share a common interest in the brand, I think it's safe to say that Fred Miller is "Dog tested. Dog approved."