At Subaru of Pembroke Pines, we understand that searching for a perfect used car can be an overwhelming experience. That's why we created a quick guide to help you out. It will hopefully save you time narrowing down your list of pre-owned vehicles as you try to figure out which car or SUV suits you the best.
Searching for Pre-Owned Cars Online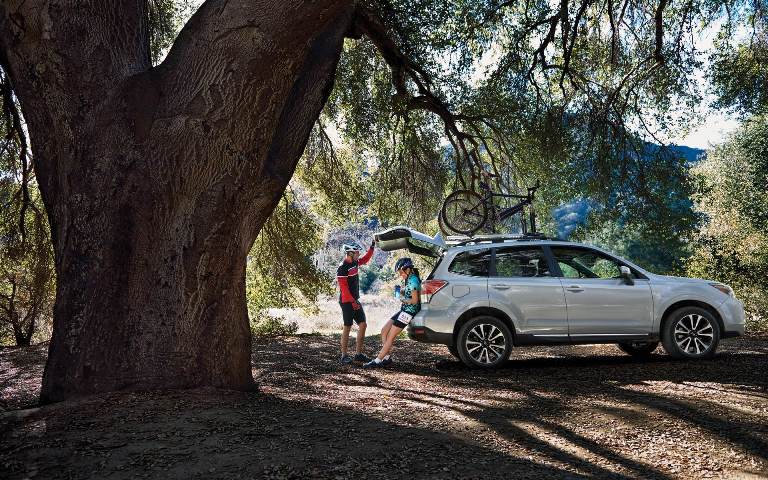 Our online inventory of pre-owned Subaru vehicles is a great place to begin your research. The first advice we'd like to give as you peruse our online inventory is take your time and really figure out what you need most in a pre-owned Subaru car.
Make a short list of important things that you require of your car. Here are some ideas of what to look for:
Cabin space
Engine displacement
Interior amenities
Fuel economy
Up-to-date technology
Take, for example, the cabin space. Most likely, you're prioritizing cabin space if you have a growing family. One vehicle to consider is the Subaru Forester, which seats five passengers comfortably with plenty of room left for cargo and equipment.
Pre-Owned vs. Certified Pre-Owned
 Certified pre-owned vehicles go through extensive testing evaluations to earn the label of "certified pre-owned." Vehicles in the Subaru Certified Pre-Owned Program may also come with a limited warranty and roadside assistance. Pre-owned vehicles, on the other hand, are sold with lesser inspections and sometimes do not come with an extended warranty.
The dealers at our Subaru South Florida dealership will make sure to let you know which vehicle is pre-owned or certified pre-owned once you begin the test driving stage of the car buying process.
How to Buy a Used Car
Once you narrow down your search and find the perfect Subaru vehicle for your lifestyle and needs, come down to our dealership located at 16100 Pines Blvd. and sit down with one of our friendly sales staff to get all the details.
They'll show you the vehicle in person and hand over the keys so you can do your test drive. At any rate, we'll guide you through the entire process, so your shopping experience will be as stress free as possible. We hope to see you soon!