Subaru of Pembroke Pines takes great pride in being your trusted Subaru dealer serving Pembroke Pines, FL, and our selection of new Subaru vehicles has something for everyone. Many customers have questions about our fleet and the various capabilities of each model. One of the most common questions we get is in regards to all-wheel drive and four-wheel drive.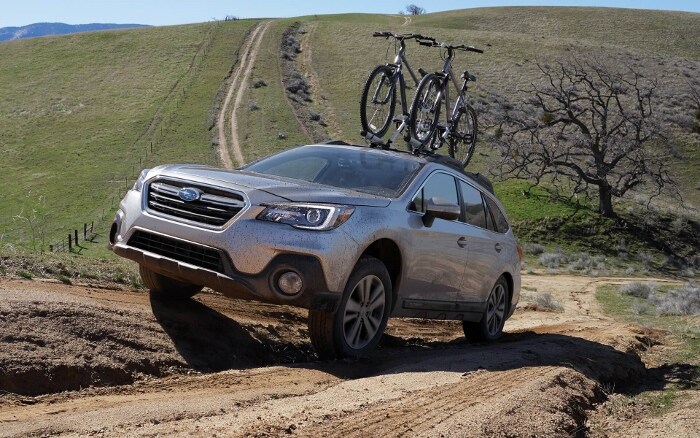 The Difference between AWD and 4WD
The first thing to address is undoubtedly the acroynms used to describe each drivetrain. All-wheel drive is abbreviated as "AWD" and four-wheel drive as "FWD". Many people wonder what the difference is and that's a fair question. 4WD is a drivetrain that generally can be turned on and off while AWD is stays running all the time. One of the key differences between 4WD and AWD is the effect it has on how the vehicle handles. AWD generally offers sportier handling and improved control at higher speeds. 4WD typically offers superior traction atop off-road surfaces and is usually found on trucks and SUV's. Another benefit of 4WD is that when it is disengaged, it can improve your fuel economy.
Driving Conditions for AWD and 4WD
Deciding between AWD or 4WD is really a matter of figuring out what kind of driving conditions and surfaces you'll encounter the most. Adventurous explorers who love taking their Subaru vehicle off-road will likely be best served by 4WD. A perfect example of such a vehicle would be the 2019 Subaru Ascent. For those of us who are regularly driving on streets and highways, an AWD vehicle like the 2018 Subaru Impreza is going to be a great choice.
Subaru of Pembroke Pines invites you to visit us at the dealership to test drive your favorite models or ask our dealers any other questions you may have. We're located at 16100 Pines Blvd., in Pembroke Pines, FL and we hope to serve you soon. Have a great day!